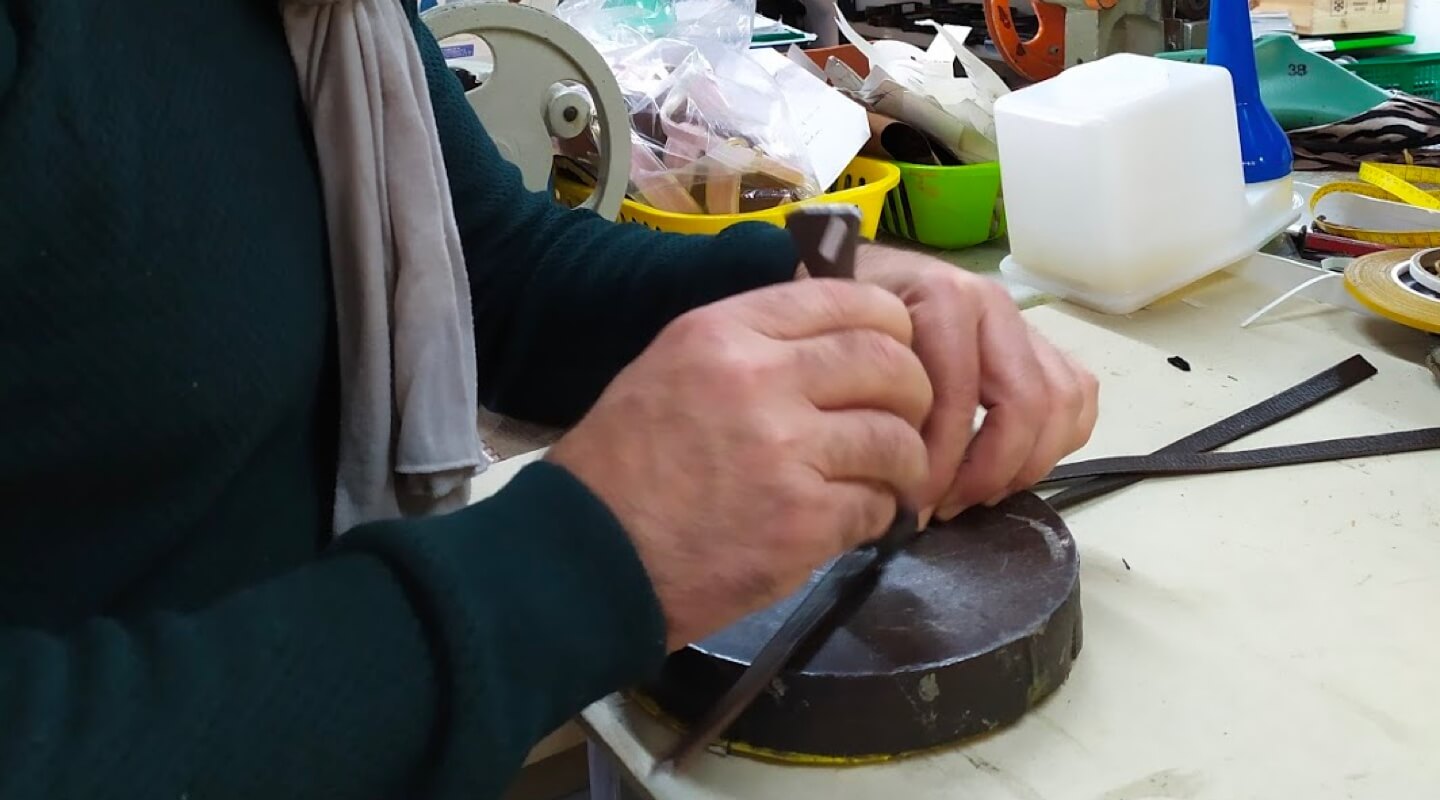 What is behind
the process
of a single pair of
artisanal
sandals?
Making a pair of
artisanal sandals
is a work of patience, delicacy and precision.
Our sandals follow a manufacturing procedure that is delicate, precise and requires dedication and love of the craft.
Ciccio and Giovanni, our masterful artisans, have inherited the passion, traditions and skills from their parents and handed them down from generation to generation.
Every single pair of sandals, whether they are new collections or experiments, require studies, tests, failures, attention to detail and above all are totally manufacturing by hand. This allows our artisans to understand the comfort of footwear and above all the robustness, an element that characterizes our sandals, designed to last over time, to be comfortable and always in step with the latest design trends.
With our latest creation, the Marechiaro Sandals, Ciccio and Giovanni have created a front band woven from many small pieces of leather, cut by hand.
To make the braid compact and beautiful, the individual pieces that place it are beaten to make them thick and then subsequently twisted together to give the right thickness to the front band.
It takes our artisans around 4 hours to perfectly curate each single band as it requires cutting, beating and braiding.
The true value of our Sandals lies in the workmanship, as well as in the design and the materials, but it's the craftsmanship that we believe in, and is what makes the experience of wearing a pair of artisanal sandals unique.
Follow our Stories
Sign up and get notified when a new story comes up!
Receive updates and benefits on our products reserved for you!
You will immediately receive a 10% discount valid on the first purchase.